our environment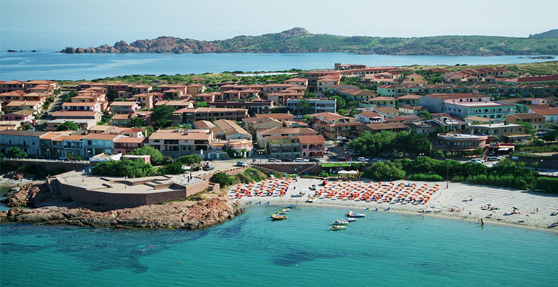 The municipal distric of Trinità d'Agultu and Vignola extends for about 136 kmq in the North Sardinia. The wide coast is characterized by a wild and virgin nature and by typical red/pink rocks which often hide little white beaches that can be reached only by sea or by foot. The inner part of our territory is made of hills covered by the typical mediterranean flora. Symbols of the hystorical Sardinian culture are the "Domus de Janas", graves sunk in the rocks, ant the "Nuraghi", sole and fascinating monuments. The name Agultu, coming from latin Augustus, confirms the roman presence; but we also have medieval Byzantine churches. Our territory can easily be reachd from Olbia, Golfo Aranci, Porto Torres and Alghero.
TRINITA' D'AGULTU
The village lays on a hill, where you can see the whole gulf from the Asinara to Corsica. This little town stands around the main Church built during the XVIII century from a corsican thief as told in a traditional story.
ISOLA ROSSA
It's a old village of fishermen, standing around a Spanish tower built in the XVI century. It takes its name from the little red island 400 mt far by sea. The villabe lives with the tourism sinche 1950, it has now a lot of hotels, apartments, and restaurants. Two amazing beaches can be found here, known for their white sand and clean and brilliant sea, with red rocks all around.